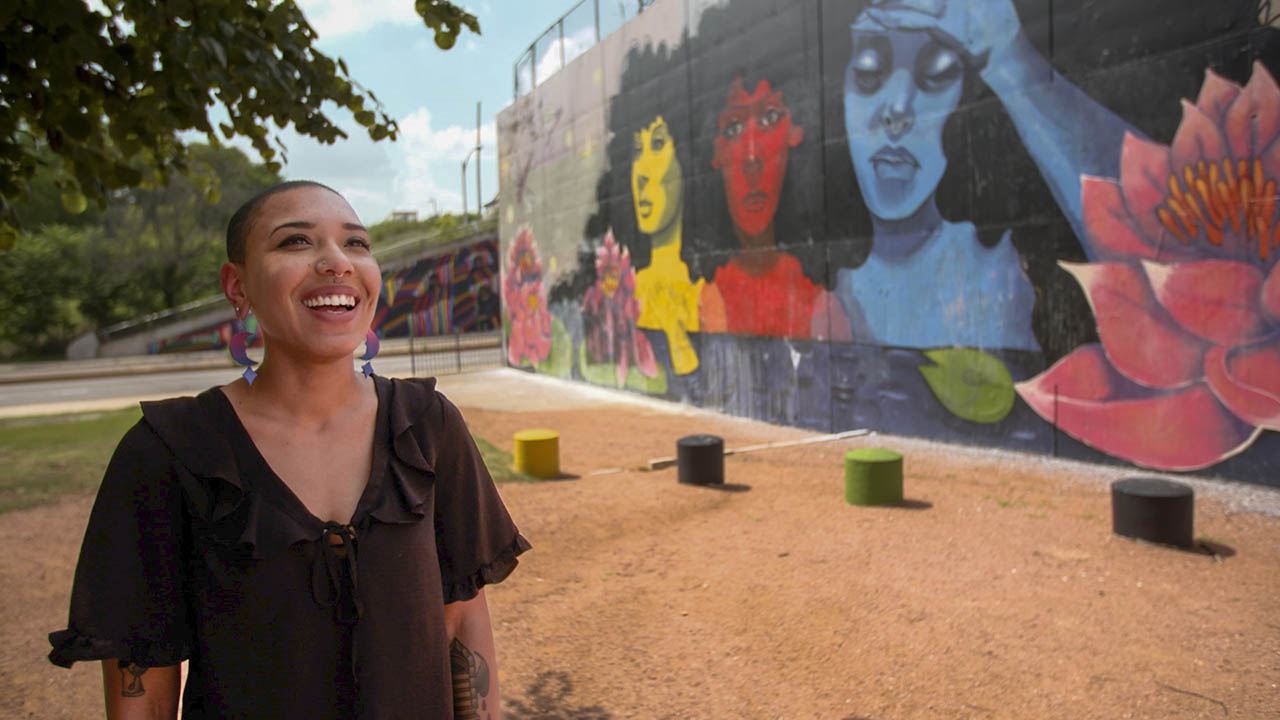 Look up—there's art happening all around you! Next time you're strolling through downtown, stash your phone, unplug your ear buds, and take in the public art being created all over Austin. From gigantic commissioned murals or community wall art to rogue street paintings and graffiti—there are images and messages everywhere. Not only will you see something inspiring, but you'll learn about the people who have worked hard to make your community better.
Our cameras swept the town in search of Austin's super cool urban art scene. From neon psychedelic wall art to depictions of changemakers, this Texas Capital city has it all. We talked to the organizers who help get it done and the artists who create the artwork, capturing the stories and inspirations behind each transformed surface. These combined efforts are making this urban landscape more vibrant without losing that local "Keep Austin Weird" vibe. The end result is much more than just a pretty painting says Raasin McIntosh, founder of Raasin in the Sun, a nonprofit aimed at cleaning up and enhancing public spaces. "We do tons of creative placemaking projects, beautification and restoration projects, all centered around arts and culture to really inspire folks, to bring people together and to really restore communities. And then we started looking at walls, decrepit old walls that were in communities that needed their story to be told, and we created the mural arts program."
Our new documentary short, "Muraling Austin: One Wallscape at a Time" will take you on a journey through the re-visualized places, and the people who are painting the town. You won't want to miss it!